Top infertility doctors in Ahmedabad, Gujarat with high success rates 2021
When we talk about family Having a baby evokes emotions and memories of being a parent and making a family. You may have a positive picture of them and aspire to be like them when it comes to your kids and a dream of a happy and healthy family complete with a baby. But sometimes it is not possible naturally, sometimes couples try for so long to complete their desire for a baby but fail. There they seek help from professionals on how to treat their infertility conditions. Infertility issues are diagnosed and treated by a fertility specialist. A fertility specialist will diagnose and treat your problems if you've been trying to get pregnant for a year (or six months if you're over 35) and natural conception isn't working. Then a fertility specialist can help you to diagnose the problem. Help you to start a family. let's talk about the Top infertility Doctors in Ahmedabad, Gujarat, with high success rates in 2021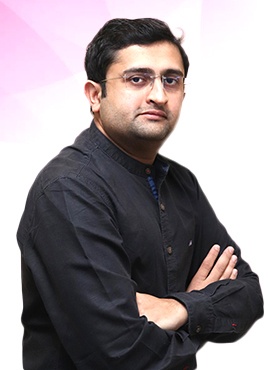 M.D.(OBST. & GYNAC) , FIRM, FIAE
Dr. Nisarg Dharaiya is one of Gujarat's best gynecologists and infertility specialists. He earned his MBBS and MD from the Maharaja Sayajirao University of Baroda. He then went on to the Institute of Kidney Diseases and Research Centre in Ahmedabad to complete the FIRM-Forum for Innovative Regenerative Medicine. In 2015, he received his FIAE-Fellowship of the Indian Academy of Echocardiography from the Institute Of Kidney Diseases & Research Centre, Ahmedabad, after completing FIRM in 2012. He has a long list of academic credentials, all of which he earned with honors. The award was given in recognition of SNEH HOSPITAL's comprehensive work in the field of infertility and IVF care throughout Gujarat, and it was proudly declared that we are a part of "GUJARAT'S JOURNEY OF GROWTH AND PROSPERITY."
Dr Ushma Patel is a Gynecologist, Infertility Specialist, and Laparoscopic Surgeon (Obs & Gyn) in Prahlad Nagar, Ahmedabad, with 7 years of experience in these fields. Sneh Women's Hospital & IVF Center in Prahlad Nagar, Ahmedabad, is where Dr. Ushma Patel works. In 2014, she earned a master's degree in obstetrics and gynecology from Smt NHL Municipal Medical College and Vadilal Sarabhai Hospital in Ahmedabad.
Uterus removal surgery, Gynaec Laparoscopy, Fibroids Removal Surgery, Ovary Removal Surgery, and Fertilization are some of the services offered by the doctor.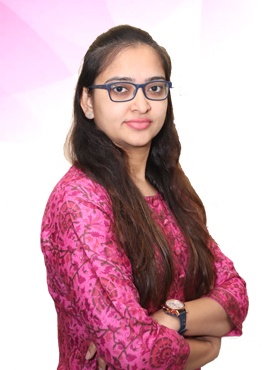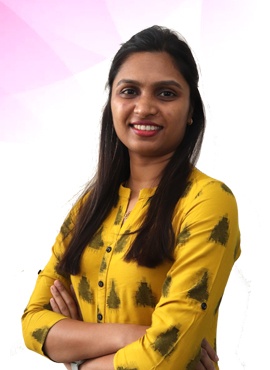 Dr. Shetal Deshmukh is an Obstetrician and Gynecologist with 7 years of experience. Vadodara is where she lives.
She graduated from Baroda Medical College with a bachelor's degree in medicine in 2010. She received her MD from Government Medical College and Sir Sayajirao Gaikwad Hospital in Baroda in 2013.
Dr. Shetal Deshmukh is a highly qualified, experienced, and award-winning doctor in her profession.
Dr. Shetal Deshmukh works at Vadodara's Sneh IVF Baroda Center. The Sneh IVF Baroda Center is located on Old Padra Road, Vadodara, opposite Akota Ward Office No 6.
Dr. Shaheen Hokabaj is a gynecologist and obstetrician in Ahmedabad, Gujarat, India. Dr. Shaheen Hokabaj is a member of N/A. Dr. Shaheen Hokabaj is a gynecologist who specializes in the diagnosis and treatment of women's health issues. During clinic visits and hospital deliveries, Dr. Shaheen Hokabaj looks after patients who are pregnant. Menstrual pain, polycystic ovarian syndrome, infertility, vaginal discharge, and contraception are among the conditions that Dr. Shaheen Hokabaj treats.
Dr. Shaheen Hokabaj is an Obstetrician and Gynecologist with 6 years of experience. She can be found in Palampur.
In 2007, She completed his MBBS at UTTAR GUJARAT UNIVERSITY. She received his DNB from CSI Holdsworth Memorial Hospital in 2014.
Dr. Shaheen Hokabaj is a highly qualified, accomplished, and award-winning specialist in his profession.
From 2018 to 2019, She worked at Sneh IVF Patan Center.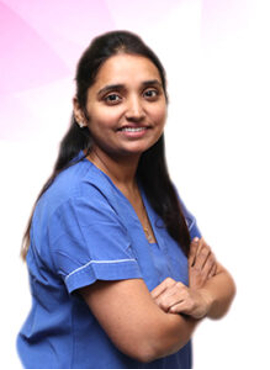 M.B.B.S., D.N.B (OBST. & GYNAC)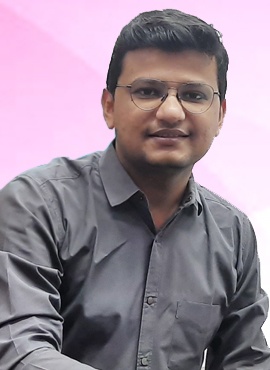 He received rigorous instruction from nationally and internationally recognized instructors.
He has experience as an Oral and maxillofacial surgeon with extensive experience in minor and large procedures like Facial trauma surgeries, maxillofacial pathology, facial aesthetics, orthognathic surgeries, and Temporomandibular joint surgeries are his areas of concern and knowledge. He is a sincere and conscientious surgeon with an unwavering sense of duty and responsibility for international standardization and patient care of the highest standards. He has a keen interest in academics and has taught at a prestigious medical institution. He has given numerous presentations at national and international conferences. He is also the author of several papers in the fields of oral and written communication.
Dr. Kushal Shah works at Sneh Hospital & IVF Centre in Prahladnagar, Ahmedabad, as a Consultant Obstetrics, Gynecology, and Infertility Specialist. Both gynecological and obstetrics patients, including high-risk pregnancy cases, were managed by him. He is one of the best gynecologists in Ahmedabad. He also worked with India's pioneers of laparoscopic surgery, gaining considerable experience in both laparoscopic and traditional surgical procedures, as well as high-risk obstetrics. Obstetrics, Laparoscopic Surgery, Gynecology, and Oncology were all areas in which he gained a lot of experience. In June 2018, he was awarded 2nd place for a poster at the National Conference of Gynecology and Endocrinology in Pune on the subject "Pregnancy in an Unusual Case of Takayasu's Arteritis." Above is the list of 
Top infertility Doctors in Ahmedabad
, Gujarat, with high success rates in 2021. They can help you to get a proper consultation and the best infertility treatment. The advancement of the medical field gives us a lot of spectacular gifts. Fertility treatment is one of them. Looking for the best
gynecologist laparoscopic surgery in Prahlad Nagar
? Sneh Hospital is a leading provider of
laparoscopic surgery Prahlad Nagar
, with a team of highly experienced and skilled surgeons. We offer a wide range of laparoscopic procedures, including hysterectomy, myomectomy, tubal ligation, and ovarian cyst removal. We also offer infertility treatment and IVF. Contact us today to learn more about our services or to schedule an appointment.
reproductive endocrinologist in Ahmedabad
, Gujarat, India – If you're struggling with
Reproductive Endocrinologists in Ahmedabad
, Sneh Hospital is here to help. With a team of experienced and compassionate
reproductive endocrinologists
, Sneh Hospital offers comprehensive infertility treatment options to help you achieve your dream of parenthood.
Schedule your consultation with one of our experienced
reproductive endocrinologists
today and take the first step towards fulfilling your parenthood aspirations. Together, we can overcome infertility and make your parenthood dreams a reality.