Best Gynecologist Hospital in Ahmedabad
At Sneh Hospital, Ahmedabad's best gynecologist and obstetrics teams are working and acknowledge that every woman has her own exceptional healthcare need. We here offer comprehensive gynecology treatment plan for you with affordable fertility care along with versatile financial options for making your dream come true.
Ahmedabad's Multispeciality Gynecologist Hospital
Sneh Hospital, our OBGYNs and Gynecologists are dedicated to providing the most advance care for women. With our forefront technologies and highly skilled and experienced gynaecologist with advanced specialization in women's wellness programs, we provide gynaecology care to women of all ages. From examining your concern area to maintaining your overall health, Sneh Hospital is here to address your individual need and concern.
Sneh Hospital has always incessantly upgraded its altogether quality with the passing year and has never compromised its ethical values and principles while serving its patients. We choose best for our patients and take the plunge in line with evidence-based medicine for your critical cases.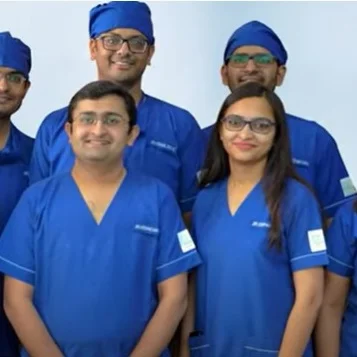 Ready to start your family?
Our proficiency over these areas
Infertility- includes various treatments for men and women: IVF- In-Vitro Fertilization, IUI- Intra Uterine Insemination etc.
Sneh Hospital is the most trusted IVF hospital with years of experience
Have Highly skilled and experienced award-winning Gynecologists and doctors
It has Highest success rate
Upgraded with latest and Forefront technologies
Comprehensive Treatments are available for women's healthcare
We provide support and guidance throughout your treatment journey
Fantastic infrastructure with hygiene environment
Environment delineated for you privacy and relief
Yoga and acupuncture sessions are given for patient's care
The Neonatology department services are available round the clock for the pre-term babies
Art machines and ventilators are available here for pre mature babies
Personalized care for local and international patients
Laboratory with modern equipment and expert technicians