From the moment we hit the puberty, we initiate learning about reproductive system. We are enlightened about the value and sense of accomplishments that come side by side with having a family so of course we come along believing that when its our turn to create our own descendants, we will be capable to do so. But what if unable to conceive a baby?
Infertility is a medical condition that hinder all aspects of your life. When couples are incapable of conceiving a baby after having careful and timely unprotected intercourse for or over a year then it can be acknowledged as infertility.
It is a source of sadness and depression which hits a person emotionally and even socially. Experiencing infertility, it can feel as your life is on hold and it is arduous to move forward.
Currently cases of infertility are on rise owing to several reasons like sedentary lifestyle, trends, age, genetics, consumption of unhealthy diet, smoking, alcohol, extreme use of electronics etc. Fertility issues affect both men and women. However, infertility can be treated with the help of various fertility treatments.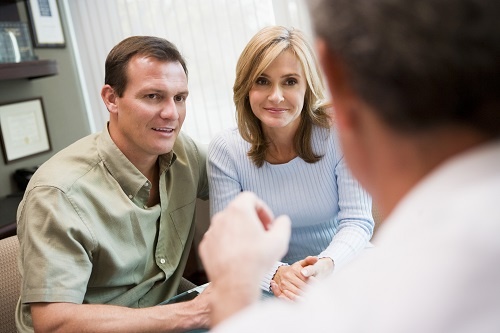 Ready to start your family?
When do you need to visit an infertility counsellor?
If you are feeling that your mind is wholly occupied with distress and grief due to infertility like,
Role of Infertility Counselling
Infertility can become a bone of contention between the partners and their families. It can cause distress and grief, even create tension in the relationship. Infertility counselling can help the couple overcome the stress. It gives you an opportunity to explore any emotional difficulties. Our counselors are available here for you, so you can express yourself freely. From coping with stress to take an action for results, we will support you throughout your journey.
Infertility counselling gives you an emotionally secure place in which to reflect on and understand the proposed procedure. Various issues that may affect you and which fertility treatment will be best for you both for now and in future, everything is discussed in infertility counselling. What more, it takes into consideration the welfare, need of future child, your family formation. Once the treatment is decided, you will be offered routinely counselling before treatment. Further sessions can be scheduled, if required. We are available for all at 24*7
Don't hesitate to contact us, if you would like to make an appointment with our infertility counselor or want to enquire. Below details will help you.